Distracted Driving Awareness Month


April 2022
According to the National Highway Traffic Safety Administration, almost 9% of fatalities from motor-vehicle accidents in 2019 involved distracted driving. In addition to the fatalities, there were over 424,000 people injured in motor vehicle accidents involving distracted drivers*. Unfortunately, this is a statistic that continues to increase. Though there was a reduction in the number of distracted driving related fatalities between 2018 and 2019, there was an increase in the number of accidents resulting in injuries. Overall, the number of fatalities and injuries from distracted driving has increased over the past five years (2015 – 1,747,538 to 2019 – 1,949,244).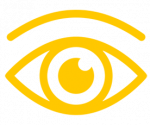 1: VISUAL
Distraction-free driving is more than your driving. Other drivers, pedestrians, and animals can all make bad decisions that impact you while behind the wheel. The driving situation can change quickly. It only takes half a second for another driver to decide to run a red light, or look at their phone to read a text and miss your brake lights.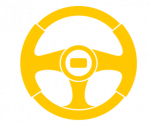 2: MANUAL
Keep your hands on the wheel! If some- thing slides across the seat, or your cell phone rings while you are driving, leave it alone! You can deal with it when you are stopped. If you cannot wait, find a safe place to pull over, stop, and address the distraction. Letting go of the steering wheel, even for a brief second is enough to cause an accident.

3: TEXTING
Of all the dangers on the road, cell phone usage while driving is considered by experts as the most dangerous form of distraction. Sending or reading a text while driving takes your focus off of the road for an average of five seconds. At an average speed of 55 MPH, that is nearly the same as driving the length of a football field with your eyes closed.

4: COGNITIVE
Have you ever arrived at your destination only to be surprised to find you made it there? A frequently driven route can send our minds into "auto- pilot" mode, allowing our brain to wander away from the task of driving and focus on dinner or the next task at hand. Be present and aware while driving. Create good habits, and set a good example for those around you.
If someone asked you what age group is the most likely involved in a fatal crash related to distracted driving, who would you say?  If you are like most people, you would guess that it was teenagers. In fact, it is people in their early twenties that are most likely to be involved in a fatal crash related to distracted driving.
What about distracted driving related to cell phone usage? Who do you think is the most frequently involved in a fatal crash related to cell phones? If you guessed teens or early twenties, you may be surprised to know that they are the 3rd and 4th age groups according to the NHTSA's data. Cell phone use is most frequently associated with crashes involving people between the ages of 25-34 (23%) and 35-44 (20%).
Distracted driving related to cell phone use can involve all three types of distraction. Your eyes are off the road, your hands are on your phone, and your mind is focused on operating your phone and not the vehicle you are driving.
To combat this trend, we must understand more about how our driving behaviors translate into distracted driving.
*National Highway Traffic Safety Administration, Traffic Safety Facts – Distracted Driving 2019, April 2021
CONTACT US
Applications International Corporation "AIC"
8337 W Sunset Rd #200
Las Vegas, NV 89113
10920 Via Frontera, Suite 400
San Diego, CA 92127
Phone (858) 673-2174
Toll Free (855) 242–6969